Meet the Makers Monday - Santa Rosa!
Oh man. What an amazing time we are having on this 2018 Rebel Junk Tour!!! This last weekend, we had the pleasure to spend some time in Santa Rosa, California. That's Sonoma County... as in wine country... as in, pinch me!! Talk about a dream life!
The Rebel Junk team showed up in Santa Rosa after a week in the beautiful, albeit FREEZING Loveland, CO. What a change! After two days of set up with some creative and talented vendors, we opened the doors for the very first time at this venue. And guys... Santa Rosa Blew. Us. Away. For real. This whirlwind of foot traffic blew into the Hall of Flowers and descended upon our incredible vendors with a fervor I don't think we've ever seen matched. We literally had vendors SELL OUT on Friday night. In 3 hours of shopping. Not kidding. I mean... WOW. Just wow.
Thank the sweet lord that our vendors are so amazing, because they showed up ready to serve on Saturday with refilled booths and such awesome and inspirational spirit. And guys... they sold out AGAIN. Clean up on Saturday evening was the fastest it's EVER been! What a time to be alive!
While we couldn't possibly fit every vendor into one post, we want to show you a few highlights! Everyone's favorite home interior gentlemen showed up ready to impress, and they didn't disappoint. UberChic Home slayed the day and sent basically all of Santa Rosa home with a little bit of their style.
Jessie from Jessie's Find and Refine... what can we even say? This girl was the hero of the weekend in so many ways. Her veteran-owned shop of soy-based candles and homemade lip balms is not to be missed!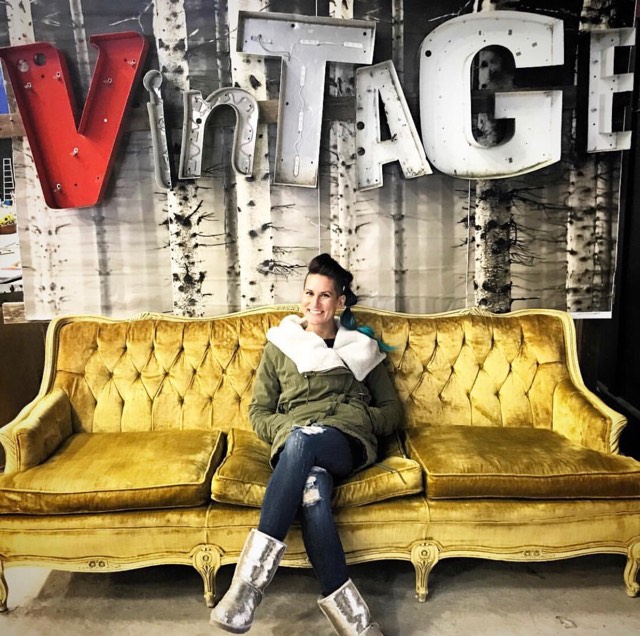 One other highlight we have to show off would be the CUSTOMERS! We had so much fun getting to know you, Santa Rosa. We cannot WAIT to be back for an even bigger and better (is that possible?!) show in October!
The 2018 Rebel Junk Tour continues in just two and a half weeks on our home turf: Coeur d'Alene, ID! We'll be taking over the Kootenai County Fairgrounds for the first of THREE home shows this year! Click below to snag your tickets, and come see us! Interested in joining the Rebel Junk vendor fam? Head to our website and click 'Apply' to start the process. We'll see you soon!